Mountain Bike Hire (Non-Electric) - Full Day (OTA only)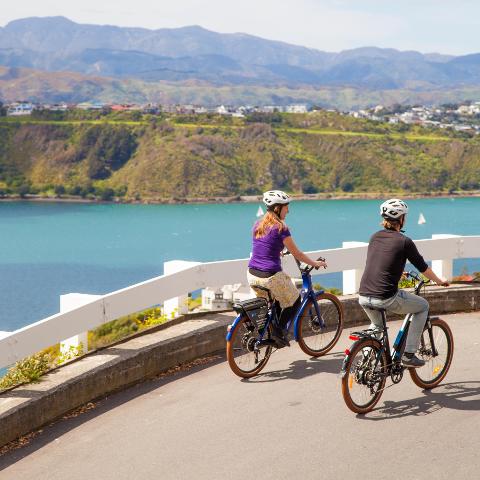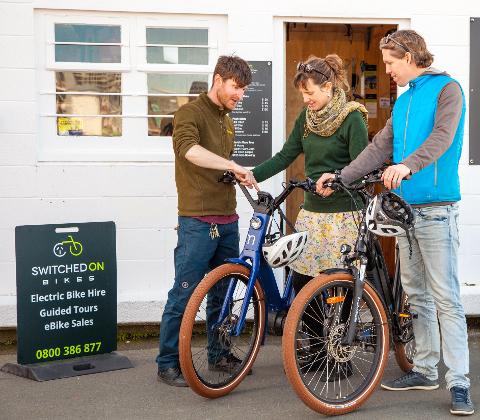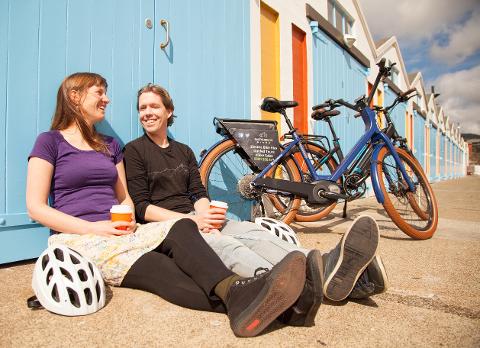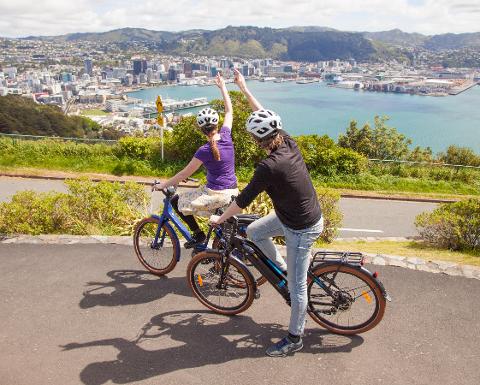 Kesto: 8 Tunnit (noin)
Paikka: Wellington
Tuotekoodi: PXVBFG
Pick up anytime from 9am and return by 5:30pm
24hour is the same price- please let us know in the 'special requirements' box when booking and you'll need to have somewhere secure to keep the bike overnight.

Explore Wellington City, ride the bays or enjoy the local MTB trails at Mt Victoria, Polhill Reserve and Makara Peak MTB park. If you're doing serious mountain biking, we recommend hiring our full-suspension mountain bikes instead of the hardtails.

Ride at your own pace by hiring a hard-tail Mountain Bike to explore Wellington city and the surrounding bays or hit the trails. Our Mountain Bikes are high quality and well maintained with hydraulic disc brakes.

Mt Victoria is only a 10min ride from our store and has a selection of Mountain Bike Trails. It has easy (but steep) access trails to ride to the lookout and a whole bunch of harder rides. If you're an advanced rider you'll love it...or if you're fit and just want to get up to the lookout this is for you.

Waimapihi Polhill Reserve is only a 15min ride from our store and if you climb to the top you can visit Wellington's iconic Brooklyn Hill wind turbine and lookout. Polhill has a bigger range for range of trails and there is more options for fit beginners and intermediate riders. There is also some great downhill only runs for expert riders.

Makara Peak is further away but if you're fit you can ride there from our shop. A quicker way to get up to the access carpark is by taking a public bus, putting your bike on the front and getting off at South Karori Rd. Once there you are rewarded with Wellington's biggest selection of mountain biking trails!

Miramar hosts some great (although short) downhill trails- it's a scenic ride from our store around the bays to get to the top. You will also drop into Wellington's film making suburb!

Riding to Red Rocks is a scenic and easy journey. It's flat on-road riding around the bays, then you ride a rough beach road to experience Wellington's rugged southern coast. You might be lucky enough to see seals lounging on the rocks (mostly in the winter)...and the rocks are indeed red!

If you're using the bikes for sight-seeing, we can recommend a great day route that takes you from our store on the Wellington Waterfront and around the bays to the Miramar Peninsula, around past Scorching Bay and Seatoun and out to the South Coast and back through Island Bay. We have a couple of recommended cafe stops for your along the way.

You'll have time to visit the main attractions in Wellington while riding- Weta Workshop, Te Papa Museum, The Cable Car, Cuba St and Zealandia- your bike can be your mode of transport as well as your activity!

We're centrally located with only a 10min walk from the Wellington iSite (visitor's information center) and 10 min from Te Papa Museum (NZ's national Museum).

Included is a helmet, lock and a cycle map of the city, including our top picks of places to stop on your ride. If you're mountain biking we'll give you a spares kit. We have a large car-free space to get your riding and provide a full safety briefing before your set out.