Shore Excursion: Highlights of Marlborough Wine Region from Picton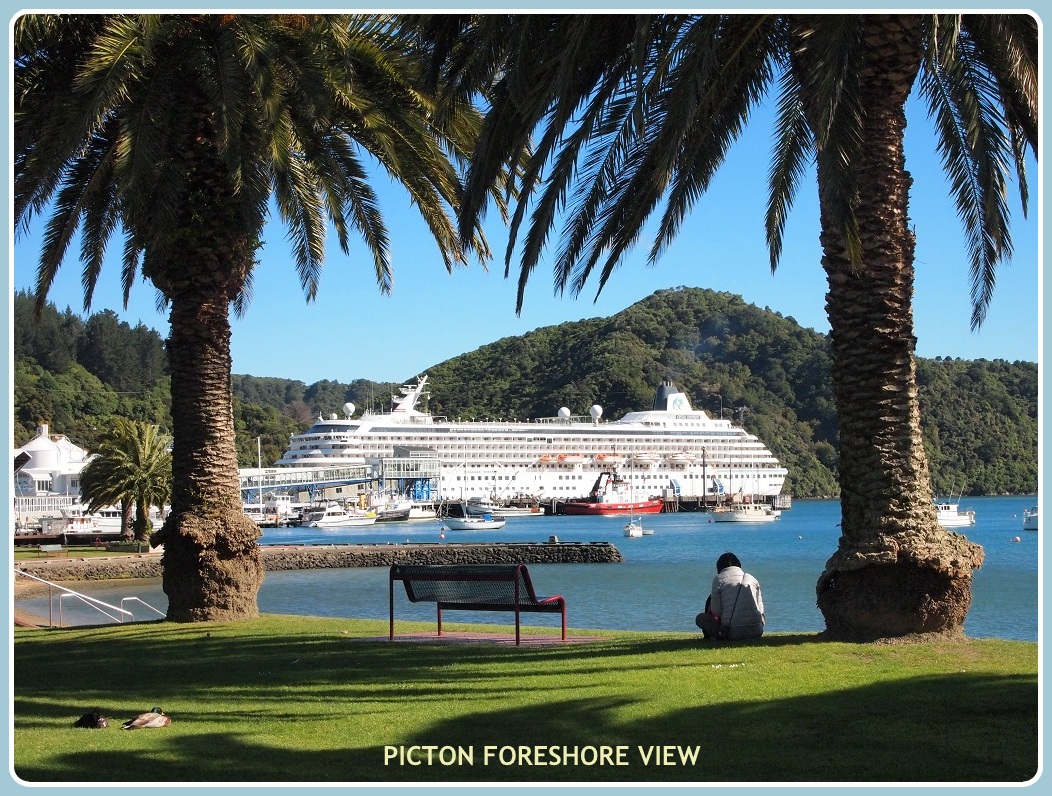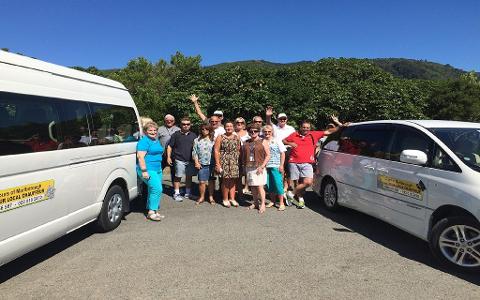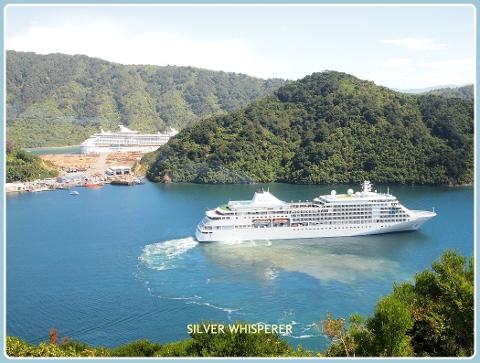 Duration: 5 Hours (approx.)
Product code: CRGP2
TOUR SUMMARY
Enjoy a 4-5 hour fun tour with Your Local Chauffeur departing from the
Port of Picton with a scenic journey to the Marlborough Wine region. Taste
award winning local wines, delicious gourmet treats and view stunning
landscapes as you travel from place to place.
Each cellar door offers unique styles and of course some famous
Sauvignon Blanc and Pinot Noir. There is time to visit 3-4 wineries on your
tour.
Savour local cuisine in a winery garden café or enjoy a wine with a
cheese, meat, seafood platter overlooking the stunning Wairau Valley.
Returning to Picton in plenty of
time for your ships scheduled departure you might like to include a short
return drive to see spectacular views from a great look out of Picton Port,
your ship and the sparkling Queen Charlotte Sound.

TOUR DETAILS

The Port of Picton in the Queen Charlotte Sound welcomes cruise
ships throughout the season and it is a lovely seaside spot to explore.
Just 25 minutes south of Picton, your tour takes you on a scenic journey
to enjoy the famous Marlborough wine region.
The most popular highlights of the day are wine tasting, sampling
local gourmet treats and the spectacular scenic routes of the Wairau Valley
while travelling to and from the most beautiful winery gardens and cellar
doors.
Experience gourmet treats of cheese tasting, manuka honey,
oils, liqueurs, a refreshing gelato or decadent fudge.
If time allows you can also request a stop at the Omaka Air
Centre where you can view Peter Jackson's amazing displays of his classic
aircraft. The tour can continue and Your Local Chauffeur will return in
approximately one hour to pick you up from the Air Centre.
Seasonal produce is also available at roadside stalls from
December through to February. You can take these aboard but must eat them
before you disembark. Juicy strawberries, cherries, apricots, and nectarines.
Although your cruise ship caters well for you, a light tapas
or cheese/meat/seafood platter with matching wines is a great way to experience
the local cuisine. Your Local Chauffeur arranges a picturesque winery garden or a
chateau high on a hill with magnificent views for your pleasure.
Generally tours are from 4-5 hours but we keep flexibility
in schedules for each ship and cater for passengers comfort and
requirements. You travel in comfortable small personal vehicles of 6 or 11 seats
and will return at least 2 hours prior to your ship's scheduled departure.
Children's rates from 7 - 12 years.
Before leaving Blenheim you can visit the Makana Boutique Chocolate
Confections – a treat not to be missed.
For a highlight to end a wonderful day when we arrive back
in Picton, why not take advantage of a short 15 minute return drive from the
township to the Victoria Domain for high vantage views of Picton Port,
Queen Charlotte Sound and your ship.
Your Local Chauffeur is a local owner who has great passion for the
Marlborough region, and looks forward to sharing it all
with you.