2023 - Ultimate New Zealand Photo Tour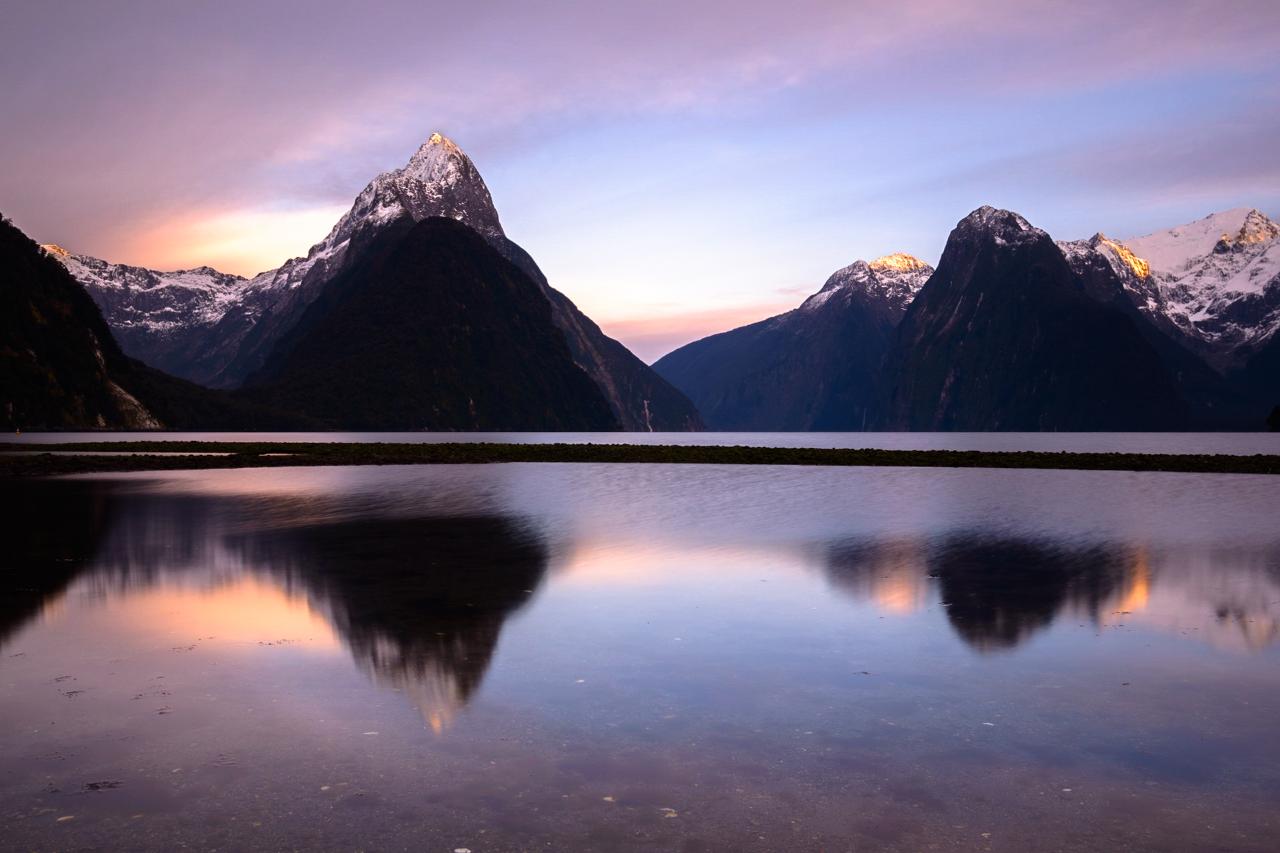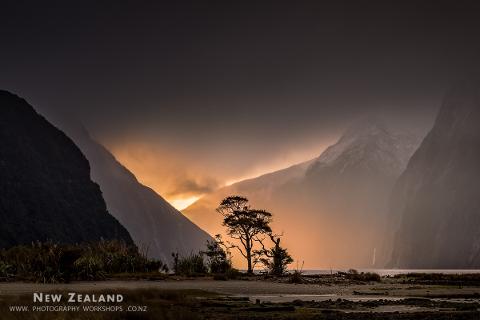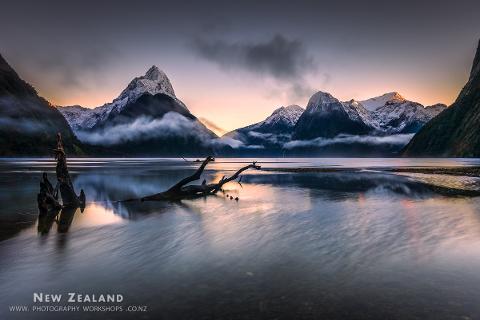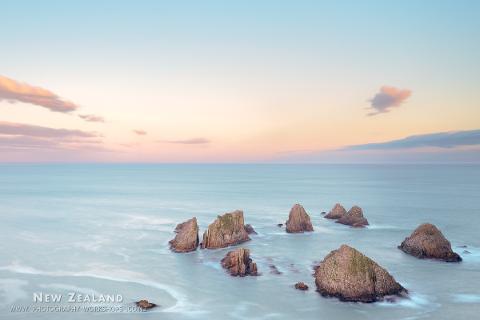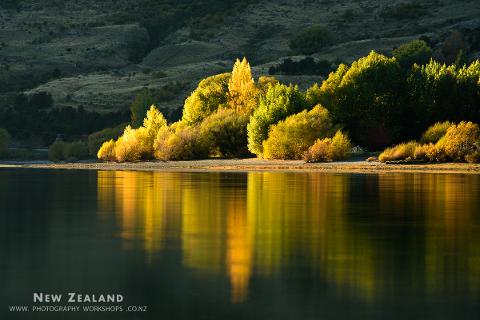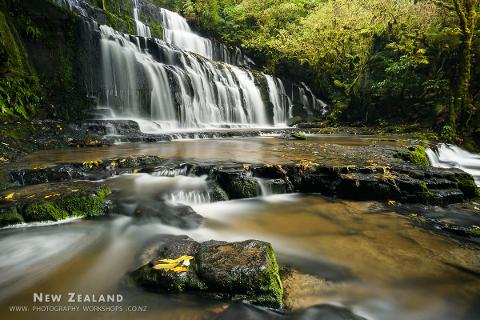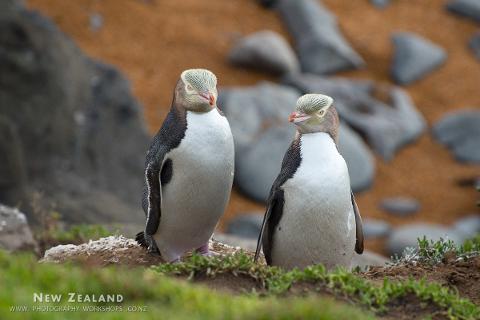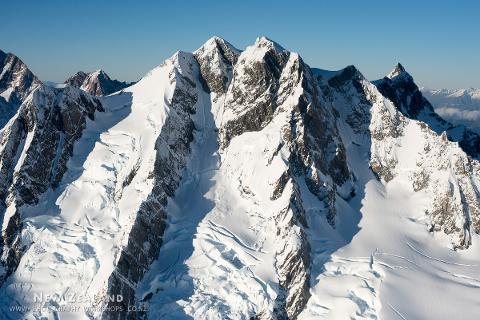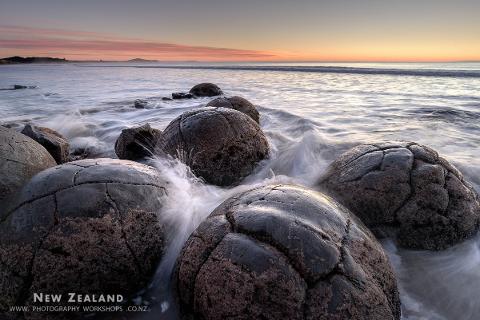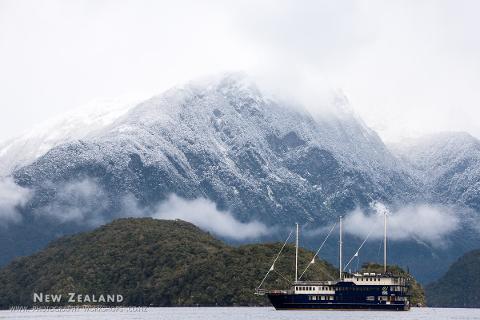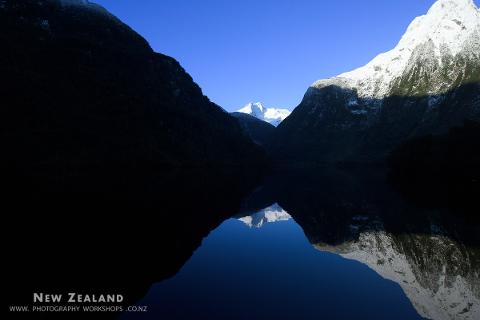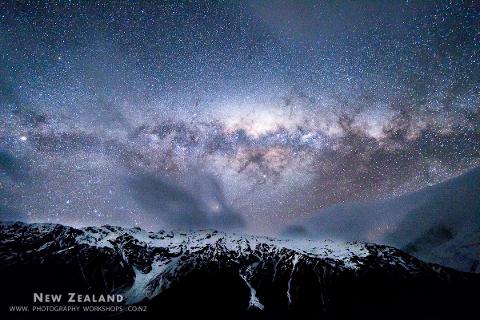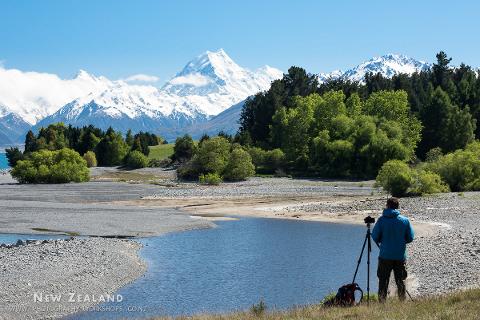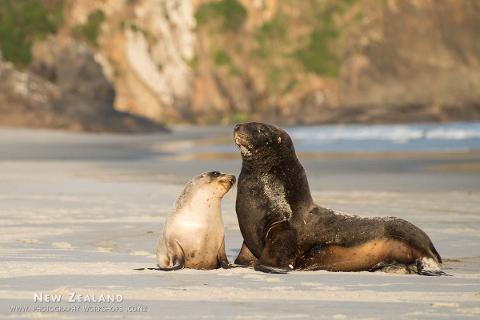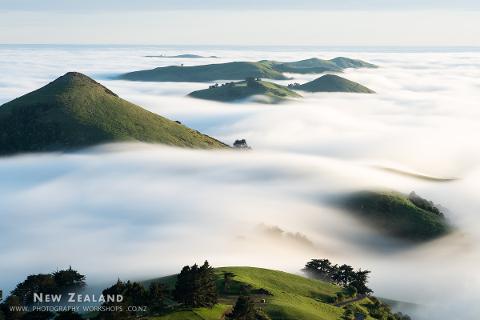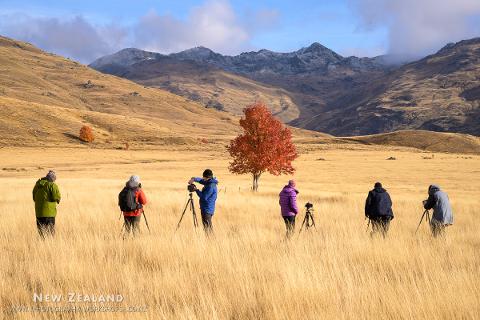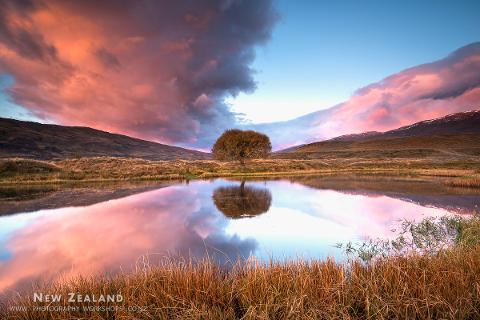 Durata: 18 Zile (aprox.)
Cod produs: 18-UNZ
Join Richard Young & Glen Howey, then Ken Wright & Shaun Barnett, on a 18-day photography tour showcasing some of the South Island's most iconic landscape including Milford Sound and the Moeraki Boulders along with some of the country's exceptional coastal wildlife. Timing is planned to make the most of New Zealand's most settled season in Autumn. We will catch the best of the autumn colours in Central Otago, as we travel through the classic southern landscapes covered in golden colours.
For the first four days of our tour we will be based in Wanaka and on our Autumn Masterclass Workshop with Richard Young & Glen Howey. This workshop is designed to perfect your techniques of shooting autumn landscapes, autumn abstracts and panoramic landscape photography. The workshop offers a mixture of both tuition and post-processing sessions combined with 4WD trips into some remote areas to capture the best autumn colours. It will leave you with refined skills to help create some stunning photographs for the rest of the tour.
From Wanaka we head back to Queenstown to join Ken Wright and Shaun Barnett and jorny on to Fiordland land. Here the untouched wilderness of Fiordland and on to Milford and Doubtful Sounds is a trip like no other, where one finds landscapes tough to beat. The most northerly part of Fiordland's many sounds, Milford, is famed as one of the world's most spectacular landscapes. Amass with waterfalls cascading directly into the sea from mountains coated with Jurassic rainforest, there is never a time - rain, snow or shine - where the area doesn't look at its pristine best.
The next part of our tour will see us travelling to the high country in Mt Cook National Park where we will photograph some of the amazing alpine scenery around New Zealand's highest peak. From here, we will head South to explore the Otago Peninsula, known as New Zealand's wildlife capital. We photograph southern Royal Albatross and stay at Larnach Castle. We will then move to New Zealand's underrated East Coast, which is full of surprises, including fossilised forests, curious boulders, and outstanding coastal scenery. We will also observe some of the huge diversity of rare wildlife that this area boasts: penguins, sea lions, fur seals and albatrosses.
HIGHLIGHTS
2x night cruise on Doubtful Sound

Photograph penguins, albatross & sea lions

4WD tours and boat trips

Stay at Larnach Castle

Experience Mt Cook National Park
QUEENSTOWN - QUEENSTOWN
Wanaka & Central Otago

Milford & Doubtful Sound

Aoraki/Mt Cook

Moeraki Boulders

Otago Peninsula

The Catlins Coast



ITINERARY
Day 1 – Queenstown - Wanaka

Departing Queenstown we drive to Wanaka, the tour starts with a short briefing on the next few days and a morning classroom session to get everyone up to speed before we explore some autumn locations around Central Otago. In the late afternoon, we head out to the high country around Wanaka.
Day 2 – Nevis Valley
A pre-dawn start sees us heading out in 4WD to the Nevis Valley for sunrise. We will then spend the rest of the morning exploring the Nevis and capturing the best of the colours in this remote valley. This afternoon we will explore some of the stunning autumn scenes around Alexandra before heading back to Wanaka for sunset.
Day 3 – Central Otago
This morning's sunrise will be at the famous Wanaka tree, capturing its autumn colours against the backdrop of snowy mountains. After sunrise, we will spend the morning in the hotel conference room to offer some group critique of the photographs from the last days and in-depth post-production to bring out the best autumn colours in your photographs. This afternoon we will head out in 4WD's to a remote location high above Lake Wanaka of a private station, we will stay here for sunset capturing the last light across the tussock covered landscape and panoramic views of the lake.
Day 4 – Wanaka
Today will start with an early morning sunrise shoot, hopefully capturing some beautiful mist that forms within river valleys in Autumn. After sunrise, we will help you finish processing your best two images from the workshop and produce a finished 16x22" fine art prints of these to take home. This afternoon we will return to Queenstown, stopping en route to capture a few more autumn colours shots.

Day 5 – Queenstown
Today you have a free day in Queenstown to catch up with downloading or post-processing some of the many shots you have already captured. For those wishing to explore the area more, there are many excursions available here. A great option for sunset tonight is to take a breathtaking ascent up Bob's Peak on the Skyline Gondola. The top offers some wonderful panoramic views over Queenstown.

Day 6 – Queenstown - Milford Sound
After departing from Queenstown, we take the Milford Highway up the Eglinton Valley. Winding through the mountains; past dark, brooding lakes and mossy beech forests, perched at impossibly steep slopes, we arrive at Milford Sound. Milford Sound is one of the country's most iconic locations, granite peaks soar more than a mile above the dark waters of the fjord. Huge waterfalls tumble down into the sea giving the area a scale and grandeur that has to be seen to be believed. We will end the day shooting sunset over a vista of Fiordland's dramatic peaks.

Day 7 – Milford Sound -Te Anau
After shooting sunrise over Mitre Peak we will spend the day exploring some more locations along the Milford road that we missed on the way in, before heading back to Te Anau to spend a night. We walk the tranquil shores of Lake Te Anau, the South Island's largest lake, on an easy path at the start of the Kepler Track. This evening we photograph the sunset over the lake, with a vast array of mountains beyond.

Day 8 – Te Anau - Doubtful Sound
This morning there will be an option for sunrise over Lake Te Anau, or to join an one and a half hour-long flight by helicopter (optional extra) over the Doubtful and Dusky Sounds to photograph atop the mountains that rise above. This extra offers sublime aerial photography opportunities of the mountains in the early morning light. After sunrise, we transfer to Pearl Harbour in Manapouri, to cruise across picturesque Lake Manapouri to West Arm before travelling through the dense rainforest across Wilmot Pass. Once at Deep Cove we board our boat for our time at the beautiful Doubtful Sound.

Day 9 – Doubtful Sound
Today will be spent cruising the Sound with excellent photo opportunities of waterfalls, rainforest and mountains as we head into a truly untouched part of the Te Wahipounamu World Heritage Area.

Day 10 – Doubtful Sounds - Queenstown
Waking up on the boat sheltered in the wilderness of Doubtful Sound, we cruise through some of the fiord's most stunning scenery. No matter what the weather, Fiordland is always spectacular. After arriving back to Pearl Harbour, we make our way back to Queenstown where we will stay for 2 nights.

Day 11 – Queenstown
Today you have another free day in Queenstown to catch up with downloading or post-processing some of the many shots you have already captured and a great chance to book those excursions you missed the week prior.

Day 12 - Queenstown - Aoraki/Mt Cook
Departing Queenstown, we head inland to the iconic Aoraki/Mt Cook National Park. After assembling at the Hermitage Hotel, our home for the next two nights, we will head out to explore locations in the park and have an evening shoot in the Tasman Valley.

Day 13 – Aoraki/Mt Cook
This morning we will have the chance to do some aerial photography (see optional extras below), taking a flight over Aoraki/Mt Cook and landing on the Tasman glacier to capture high alpine views across the Southern Alps. The rest of the day will be taken up by visiting locations in the Tasman and Hooker valleys, including alpine lakes, sweeping river vistas, and views of New Zealand's highest peaks. All the locations we visit are within easy walks along well-graded tracks on the valley floors.

Day 14 – Aoraki/Mt Cook - Otago Peninsula
The day begins with a sunrise shoot capturing the alpine glow on the summit of Aoraki/Mt Cook acoss a stunning glacier lake before heading back to the hotel for breakfast. We then leave Aoraki/Mt Cook and drive south towards the famed Moeraki Boulders which are curiously round rocks known as 'concretions' set into a scenic beachscape. We then visit the historic town of Oamaru, having the opportunity to photograph the whitestone buildings of this heritage town, before heading south to Dunedin. The day ends at Larnach Castle, one of New Zealand's most stately buildings, dinner tonight, in the castle's grand dining room, will be a culinary highlight of the tour.

Day 15 – Otago Peninsula
This morning we capture a stunning panoramic vista across the peninsula from a high vantage point on private land. We then spend the day exploring the Otago Peninsula; home to penguins, albatross and sea lions, is often called the wildlife capital of New Zealand. This afternoon will see us heading out to a private

Day 16 – Otago Peninsula - The Catlins
This morning we capture some impressive coastal landscapes and then take a boat charter around the world's only mainland breeding colony of Northern Royal Albatross. We will photograph these majestic birds and other bird species from the sea. We then head towards the Catlins. The Catlins is also known for its amazing wildlife and if we are lucky we might see sea lions hauling themselves out on the wild beaches along the coastline. Today will finish with a sunset over a beautiful beach looking out over the Southern Ocean.

Day 17 – The Catlins
This morning we take in the sunrise at the spectacular coastline of Nugget Point, where a lighthouse, wind-ruffled native shrubs, and off-shore islands make a photogenic scene. From here we travel inland to explore the waterfalls of the Catlins Coastal Rainforest Park, these may not be high, but have a subtle beauty all of their own.

Day 18 – The Catlins - Queenstown
For our last day of the tour, we head north back to Queenstown. En route, we will visit the South Island's most southerly point, Waipapa and its well-known lighthouse and the world famous twisted Macrocarpa tree hedge. In the afternoon we travel back to Queenstown, arriving in time to meet late afternoon flights.
PRICE INCLUDES
5x days photography guiding & tuition with Richard Young & Glen Howey

12x days photography guiding & tuition with Ken Wright & Shaun Barnett

17x nights hotel accommodation (twin-share, single upgrade available) in mostly 4✩

Luxury accommodation at Milford Sound Lodge, Larnach Castle and Mt Cook

17x breakfasts

2x night cruise on Doubtful Sound

Boat trip on Lake Manapouri

Boat charter on the Otago Peninsula

2x backcountry 4WD tours

Private Yellow-eyed Penguin trip

Entry to Larnach Castle

A Three course dinner (Larnach Castle and Doubtful Sound)

Two 16x22" Fine-Art Prints

Transport during the tour

DOC (National Park) concession fees

Copy of our Pocket Guide to Landscape & Wildlife Photography and E-books

Donation to our Conservation Fund

Native tree planting to Carbon Offset your tour