Kaikōura Whale Watching & Heli Gourmet experience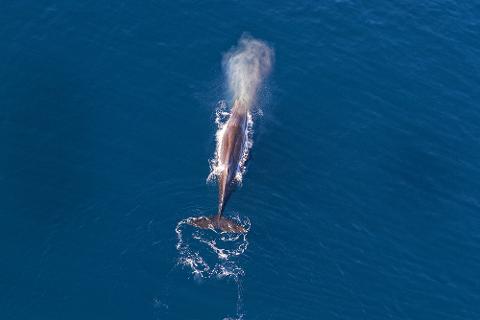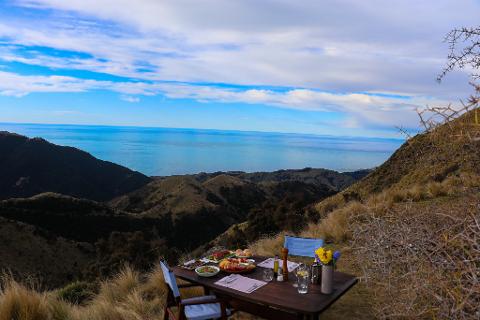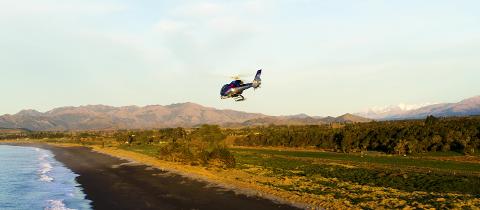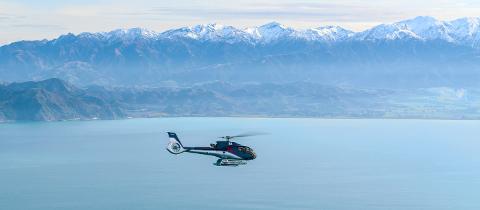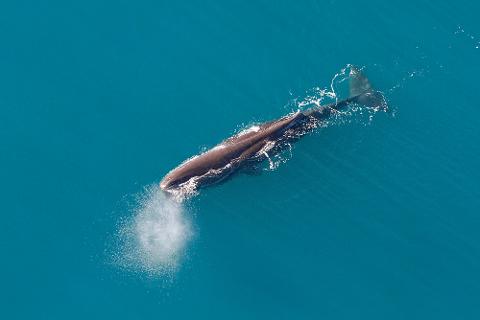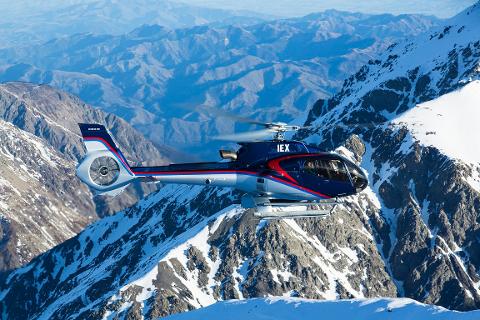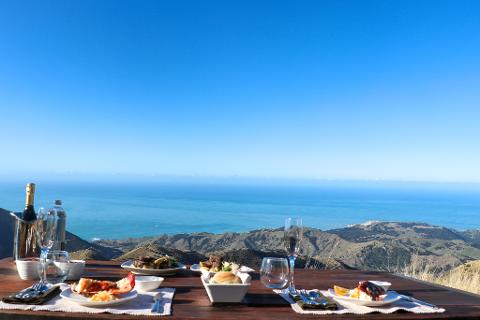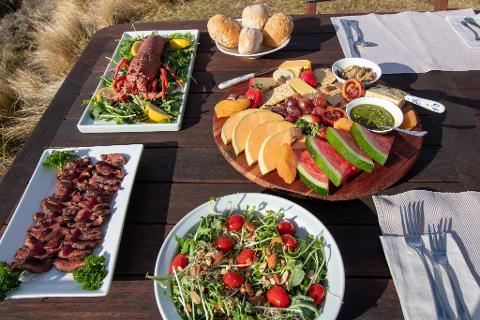 À partir de

NZD
910,00 $NZ
Durée: 3 Heures (environ)
Lieu: Kaikoura
Code produit: WWHG
If you cannot see the departure time you would prefer, please email info@kaikourahelicopters.com or call us on +64 3 319 6609 for more availability.

Experience the best of Kaikōura – Whales, rugged mountains and private fine dining.
This incredible collaboration is the ultimate Kaikōura experience.
Lifting off from our beachfront helipads we head out toward the Hikurangi Marine reserve in search of the incredible wildlife in our waters. Kaikōura is not only home to the magnificent Sperm Whale, but is also a migratory route for a variety of different whale and dolphin species such as the Humpback Whale, Blue Whale, Southern Right Whale and Orca, so we never know from flight to flight when we might spot something different!
Once finished searching for whales, we will head West towards the Hundalee Range. Keep an eye out to try and spot a pod of playful Dusky Dolphins and the sunbathing NZ Fur Seals along the way.
Perched up on the beautiful Glencree Estate, awaits a gourmet two course meal of fresh produce harvested on farm and from local suppliers. Enjoy your meal in private serenity with a breath-taking view where you can see both Kaikoura and Wellington to the north and Banks Peninsula to the south on a clear day. Keep an eye out for impressive wild game roaming the game estate including Red Stags, Elk, Fallow deer, and goats.
Lifting off from Glencree we will return north, flying through the impressive Seaward Kaikōura Ranges. Sheer faces, cliffs and slips as a result of the 2016 Kaikōura earthquake will be pointed out by your knowledgeable pilot. As we return to the helipads over the Kaikōura flats and farmland, enjoy the view of the Peninsula and township.
Kaikōura Helicopters supports Project Jonah, a registered charity existing for one simple reason – to help marine mammals in desperate need. Their vision is to create a world where these animals are respected and protected. Project Jonah has pioneered whale rescue techniques and has shared this technology and expertise with the rest of the world. Kaikōura Helicopters actively support Project Jonah with funding. For every ticket purchase, Kaikōura Helicopters will donate 10% to Project Jonah. Thank you for your contribution.
30 minute Whale Watch flight

Scenic coastal and mountain flight

2 course meal in the hills at Glencree Estate

Incredible mountain and sea views

10% project Jonah donation

Vegan and Vegetarian options available on request

Please inform our team on any dietary requirement's upon booking

Wear sturdy footwear and warm clothes

Minimum passenger number apply
Te reo Māori words

Waka Topatopa - Helicopter
Tohorā - Whale

Rere - To Fly
Moana - Sea
Whenua - Land
Hīra - Seal

Ahoaho - Hectors Dolphin
Tiro - View
Raenga Kūiti - Peninsula
Aotearoa - New Zealand
Maunga - Mountain