Full Remutaka Cycle Trail with a full day in Martinborough (6 Day / 5 Night)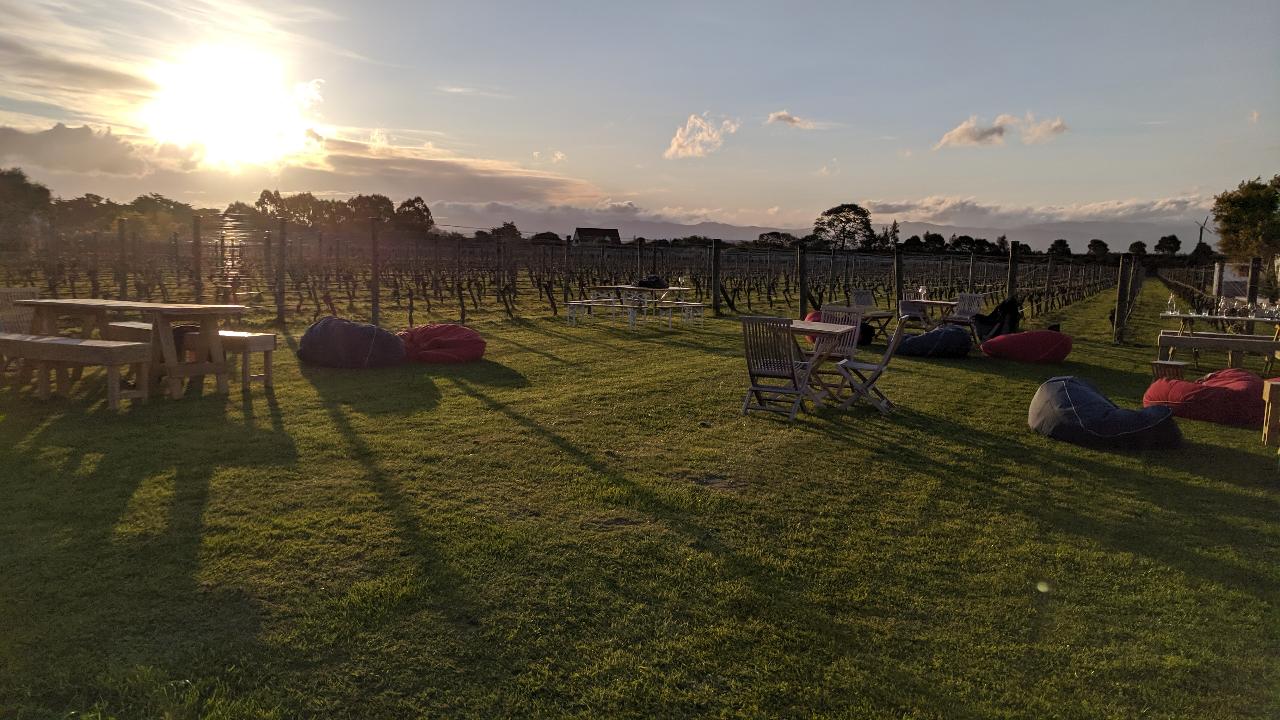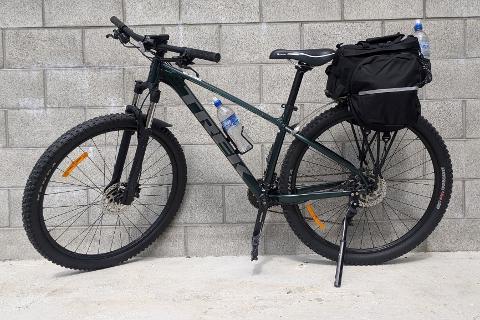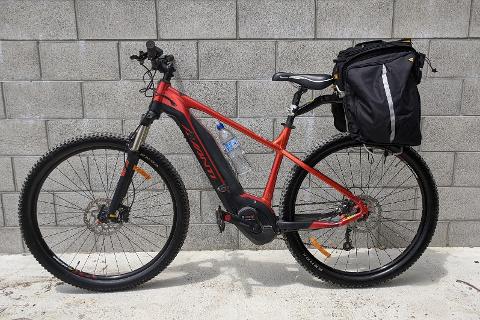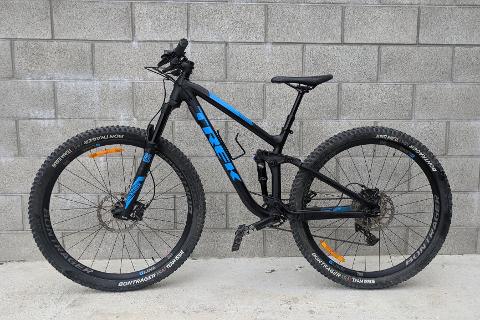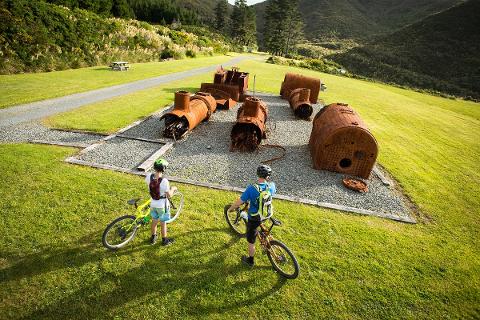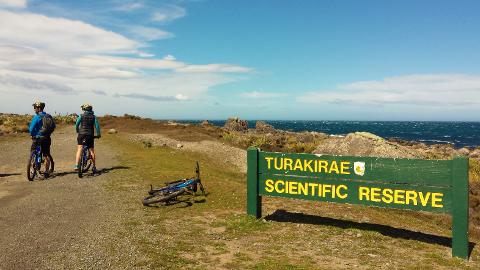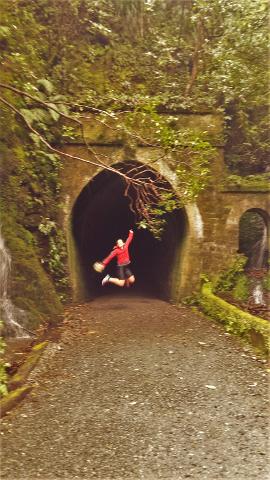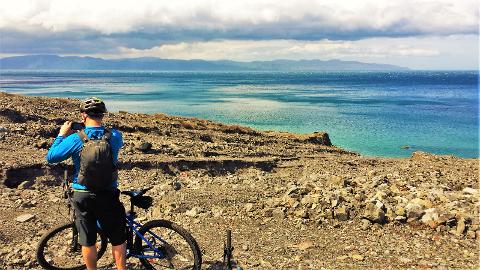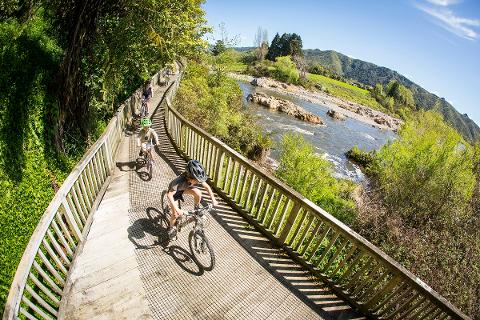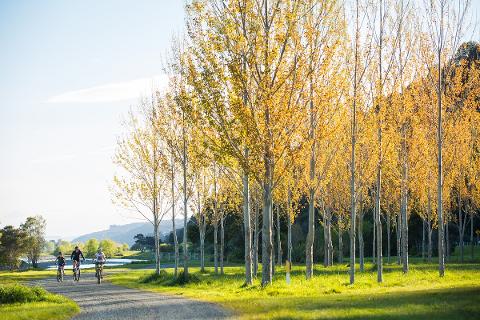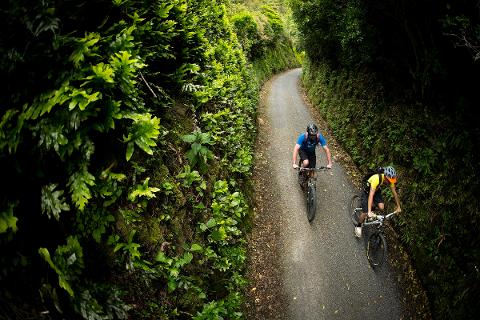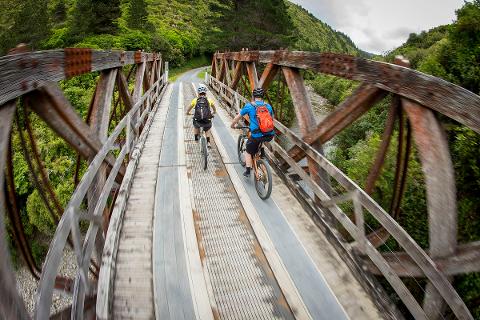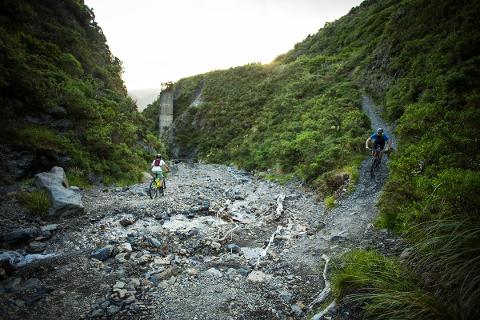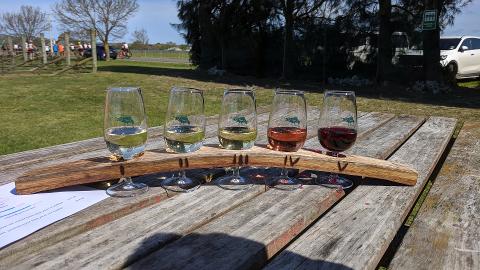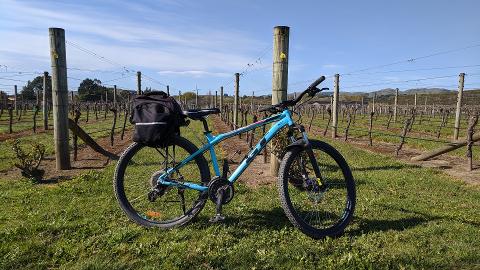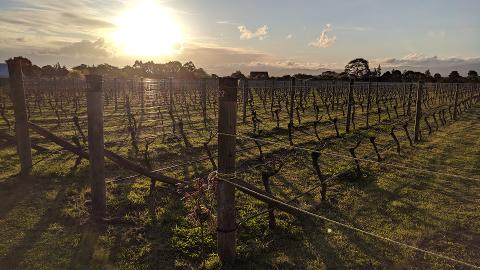 Duration: 6 Days (approx.)
Location: Days Bay, Lower Hutt
Product code: 6daysupportedwith2nightmartinborough
Cycle the entire Remutaka Cycle Trail, with a full day and two nights in Martinborough. A great way to sample the best of Martinborough whist also completing the Remutaka trail in a relaxed timeframe. Fully supported.
We provide:
All Extra "Bike Bits" | Helmet, night-riding lights, bike lock, repair kit and instructions, carrier racks and trunk / pannier bags.
All Accommodation | Stay with fantastic hosts at our favourite locations.
Most Food | Delicious breakfast, lunch and dinner provided (some assembly/cooking required), plus snacks and water for while you're out on the trail. Please note that food in Martinborough is not included. Alcohol is also not included, but feel free to BYO or we can purchase on your behalf. For more about our food & to see a sample menu, click here
All Transport | Shuttle right from your doorstep to the start of the trail (or a ferry pass if preferred), then back again at the end if required.
Bag and Food Transfers | We take your luggage around the trail, along with any extra food and beverage you want taken ahead of you.
Safety Support | GPS tracker and locator beacon supplied so you can call in the cavalry, with shuttle support and first-aid-trained drivers for anything less serious.
Information and Daily Briefing | All maps and other info, plus an evening phone call to check in on the group and provide weather forecasts and briefing for the next day.
Upgrade your bike: If you're not taking your own bike out on the trail, we can supply one for you! Please see below our list of options, which you can choose once you click the 'book now' button. For more info on our bikes, click here
Comfort Mountain Bike | Our comfort mountain bikes feature quality components with front suspension, gel seats and adjustable geometry, for a rugged, capable, and comfortable ride. The best choice for most riders.
Electric bike (eBike) | With a choice of either a step-thru frame with our "Hikobike Ranglers" or a mountain bike frame with the "Avanti Montari E Performance", our fleet of eBikes have the largest capacity batteries on the trail, powerful and reliable motors, rugged and capable mountain bike components for when the going gets tough, all with comfortable gel seats.
Full Suspension Mountain Bike | For the ultimate in comfort and performance, we have a range of full suspension Trek Fuel EXs
Itinerary:

Day One - The Hutt River Trail (plus Days Bay to Petone extension if desired) - 36km (43km if starting at Days Bay)
Starting your adventure couldn't be easier, with your choice of either a 10am shuttle from your doorstep in Wellington to the official start point of the trail at Petone, or a scenic cruise across Wellington Harbour (flexible timing) to the alternative start point in Days Bay. We'll have your bikes ready to go, and will give you a quick briefing on what to expect for the day while making sure your bikes are fitted and comfortable. Jump on your bikes and follow a meandering road around the harbour edge, to the start of the Hutt River Trail. Ride this picturesque riverside trail through the Hutt Valley, stopping at the numerous picnic spots or swimming holes on the way. Follow the trail through Upper Hutt and on to Maymorn, where your luggage and a cold drink will be waiting for you. We'll check in with you regarding your experience so far and the next day's plan, then you can settle in for the night with a delicious meal at your beautiful bed and breakfast cottage in a relaxed country environment.
Day Two - The Remutaka Rail Trail and Martinborough - 58km
Enjoy a leisurely breakfast, then saddle up for a ride through the beautiful Pakuratahi Forest and on to the Remutaka Rail Trail. You'll follow an historic rail line up a gentle incline, passing through tunnels (headlights provided!) and over bridges, while checking out information boards detailing the enormous task of constructing the old fell railway system. Keep an eye out for trout in the streams and native birds in the treetops - this is a very active and healthy little ecosystem! Reach Summit - a large grassy plateau with the remnants of an old township and railyard, the perfect spot for a picnic or cold drink - then enjoy a fun (but easily controllable) descent to Cross Creek in the Wairarapa, surrounded by some of NZ's most scenic farmland. From here, head towards Featherston, then along country roads to Martinborough. Accommodation for the evening will be at Martinborough Hotel, a boutique hotel full of charm and character located in the heart of the village.
Day Three - Martinborough
You've got the day to yourself! Spend the day relaxing and checking out the many cafes & boutique shops in Martinborough, or vineyard cruising and wine-tasting. For more info on Martinborough, click here

Day Four - Wairarapa - 40km
Depart Martinborough and head south toward the coast, checking out NZ's rural heartland. Spend the night in a rural country setting in a beautiful cottage at Waiorongomai Station, an iconic sheep and beef station a stone's throw from Lake Wairarapa. We'll either meet you along the way with a picnic lunch, or make sure that this is ready and waiting the morning you leave Martinborough. We'll have your dinner organised and your bags ready and waiting once you reach your accommodation.
Day Five - The Wild Coast - 40km
Wake up to the sounds of local birds and farm animals, then hit the road down to Ocean Beach and on to Orongorongo. This part of the trail is stunning - we've seen orca, dolphins and seals from the trail, and it really is an incredible part of the country. Though beautiful and definitely one of the highlights of the Remutaka Cycle Trail, the coastal track is also quite rugged and may be a challenge for some riders so allow extra time for this section. Once you reach Orongorongo, we'll shuttle you back to Days Bay, where you can settle in for the night in a comfortable b&b in this beautiful location.
Day Six - The Pencarrow Coast - 28km+
Cruise around the bays, checking out Eastbourne's cafes and galleries, before heading out to Pencarrow Head. Check out New Zealand's first lighthouse, take a side trail around the lakes or head further around Fitzroy Bay to the SS Paiaka Wreck, before heading back the way you came back to Days Bay. We'll meet you in Days Bay, from where you can either shuttle back to Wellington, or relax on the beach with a gelato or coffee (or something a bit stronger!) before taking the ferry back to Wellington City. Our default finish time for the tour is 5:30pm, but we are happy to discuss alternatives if this doesn't suit.
Important notes:
Please note that all accommodation is dependent upon availability. If these options are not available we will discuss this with you at the time of booking.

Pricing is based on twinshare accommodation - solo cycle tourists or those wanting a room to themselves, may result in a surcharge of $100 / day (we'll discuss this with you at time of booking).