Reef Ecology Tour - interact with Wild Stingrays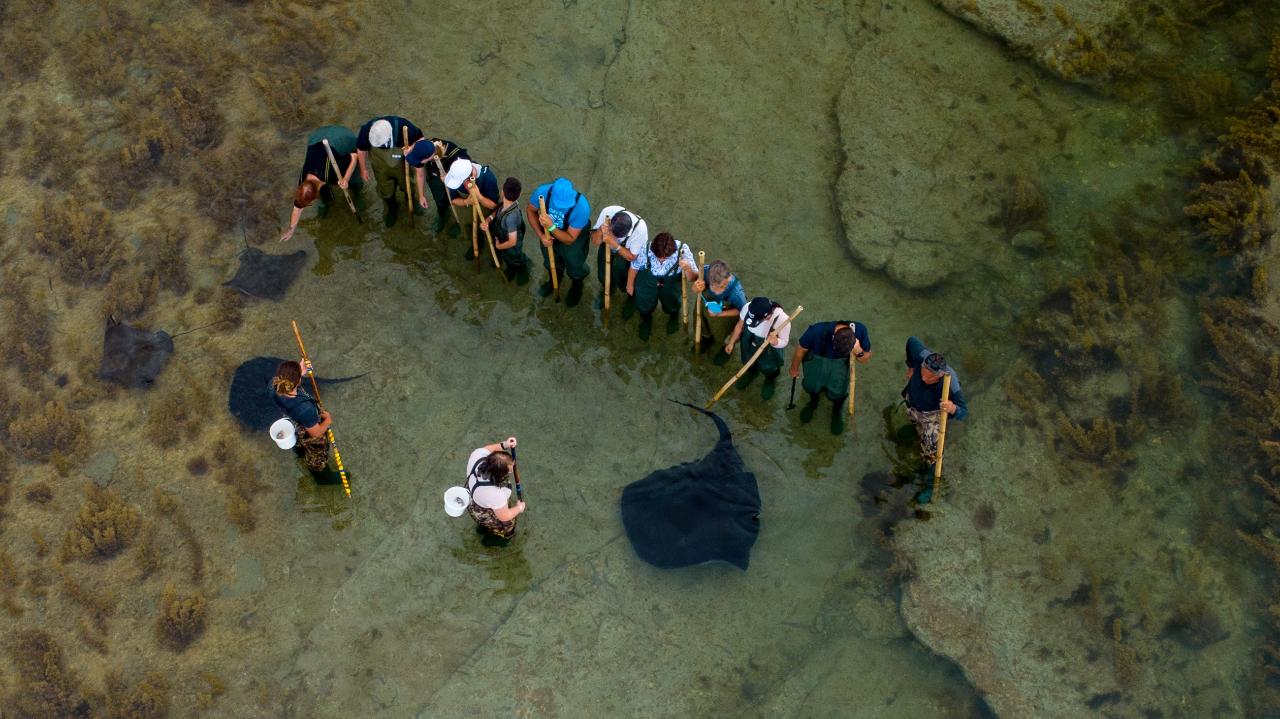 Duration: 60 Minutes (approx.)
Location: Gisborne, New Zealand
Product code: RET
Important information
Our Reef Ecology Tours are run around the tides daily and bookings are essential.

We would prefer to take payment through our on line booking system so please ensure you enter your credit card details at the time of booking, we do not take the payment until time of check in so nothing will be charged to your card in the first instance.
Please ensure yourself and your guests complete the online waiver form that is sent to you (forward onto your other guests accompanying you) this means we do not have to do it at the time of check in.

If you need to cancel your tour please do so by email – divetatapouri@xtra.co.nz. If you do not contact us to cancel 12hrs prior and/or do not show for the booked session a 100% cancellation fee will be collected from the credit card provided at the time of booking. If tour is cancelled due to weather there is no cancellation fee.
TOUR INFORMATION
:

Once you've been kitted out in our designer waders, you'll embark on a walk across the reef at Tatapouri on the low tide with our experienced guides to meet with the Tamariki (Maori for children) of Tangaroa the Maori Sea God.

During the Reef Ecology tour, you'll have the opportunity to observe and interact with the Stingrays, Eagle Rays, Fish and other reef dwellers under the guidance our guides. The guides will provide information about the local inhabitants who live on the reef.
A unique and memorable activity for all ages.
ADDITIONAL IMPORT INFORMATION

• Our reef tours are suitable for all ages but not for those who have limited mobility or unable to stand for up to 45mins to an hour. Children under a certain height and 4yrs or younger will be on the Banana Boat which is available for smaller children who are to small to walk however please be aware parent / caregiver will be required to help pull it over the reef and remain with it during the tour. We do not provide life jackets for children so if you wish to have your child in a life jacket please bring one with you. Babies can be carried in front and or back packs.

• Waders are provided by Dive Tatapouri please note our waders only go to shoe size 13NZ and waist size 18NZ. For children under the age 4yrs waders will not be available and they will need to sit on banana boat or be carried.
• Allow up to an hour and half for the Reef Ecology Tour including check in which is 20 mins prior to commencement of scheduled tour time.
• Large groups can be accommodated by prior arrangement.
• Pack your waterproof camera – you'll need it!