Private - Coromandel Photography Tour (3 days)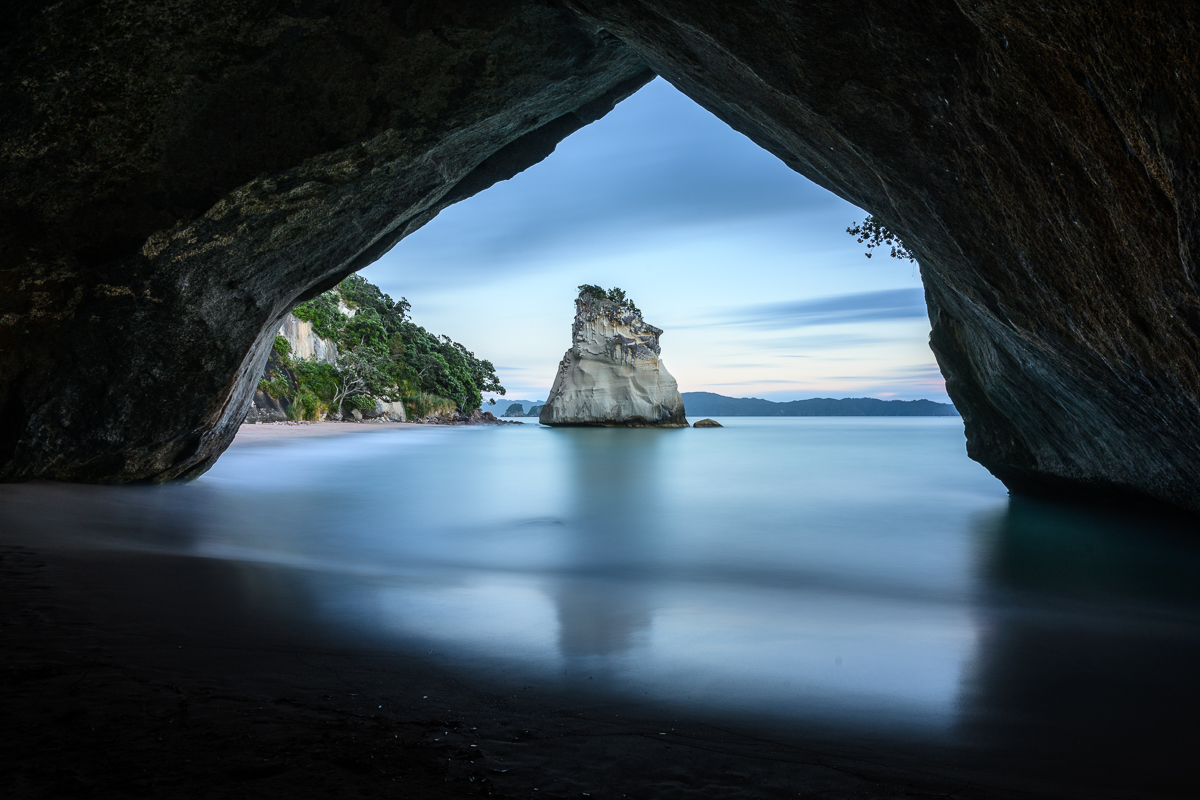 Duration: 3 Days (approx.)
Location: Hahei
Product code: COR3
Based at Hahei, on the beautiful Coromandel Peninsula, this location offers the perfect place for long exposure photography, wild coastlines, waterfalls and classic jetties.
Join Ken Wright on a 3-day tour photography showcasing the best of the Coromandels coastal scenery. Long exposure photography requires the use of Neutral Density (ND) filters to enable longer shutter speeds, which can capture the beautiful and often surprising effects of movement in the water and clouds. Capturing images like this requires good technique. By joining this workshop, you'll be guided advance use of in ND filters along with HDR techniques, and in the process learn how to take compelling coastal photographs.

This private tour is priced at $4500 for 1 person, or $2400 per person for 2 - 8 people.

ITINERARY
Day 1 - Auckland / Coromandel
After Airport and City hotel pickups we depart Auckland for Hahei on the Coromandel Peninsula, where we shall be based. The Coromandel Peninsula is a mountainous finger of land, formed from old volcanoes, and separated from Auckland by the Firth of Thames, a shallow expanse of sea home to many wading seabirds. From here we will travel up the east side of the peninsula to explore a couple of remote beaches. After arriving in the hotel we use the conference room to run through our introductory programme about the finer points of capturing a long exposure photograph and advanced settings for HDR photography.
Day 2 - Coromandel
The day starts with a sunrise shoot at Cathedral Cove, famous as the location of Cair Paravel in the Narnia films, 'The Lion, the Witch and the Wardrobe', and 'Prince Caspian.' After photographing the cove and its impressive arch, we head back to the hotel for breakfast. There will be some down time after an early start and a chance to recap on our approach to long exposure and dynamic shorter exposures. During the afternoon we will driving North to photograph the forests and waterfalls along one of the Coromandel's remote roads. With the terrain rising steeply to mountains, many of the area's streams boast photogenic waterfalls. Sunset will be spent at one of the Coromandel's bays. We will be utilising the long exposure and HDR techniques that we have learned to make some unique photographs.
Day 3 - Coromandel / Auckland
After Breakfast and check out we will take a boat trip with The Hahei Explorer with the opportunity to visit the remote Orua Sea Cave, Whale Cave, Motueka Island and Poikeke Arch. This tour will give a different view to many of the small islands that we see from the beach as well as Cathedral Cove marine reserve and a possibility to view some of our unique marine life. We will depart from Hahei along the coast, coated in lush Pohutukawa trees, booming with colour in the summer months as the road weaves along the water's edge. We will stop off in a couple of bays to take advantage of these swathes of colour.

HIGHLIGHTS
Stunning coastal landscapes

Lush Native forests

3-day customised tour
INCLUDES