Twilight Kayak Glow Worm Tour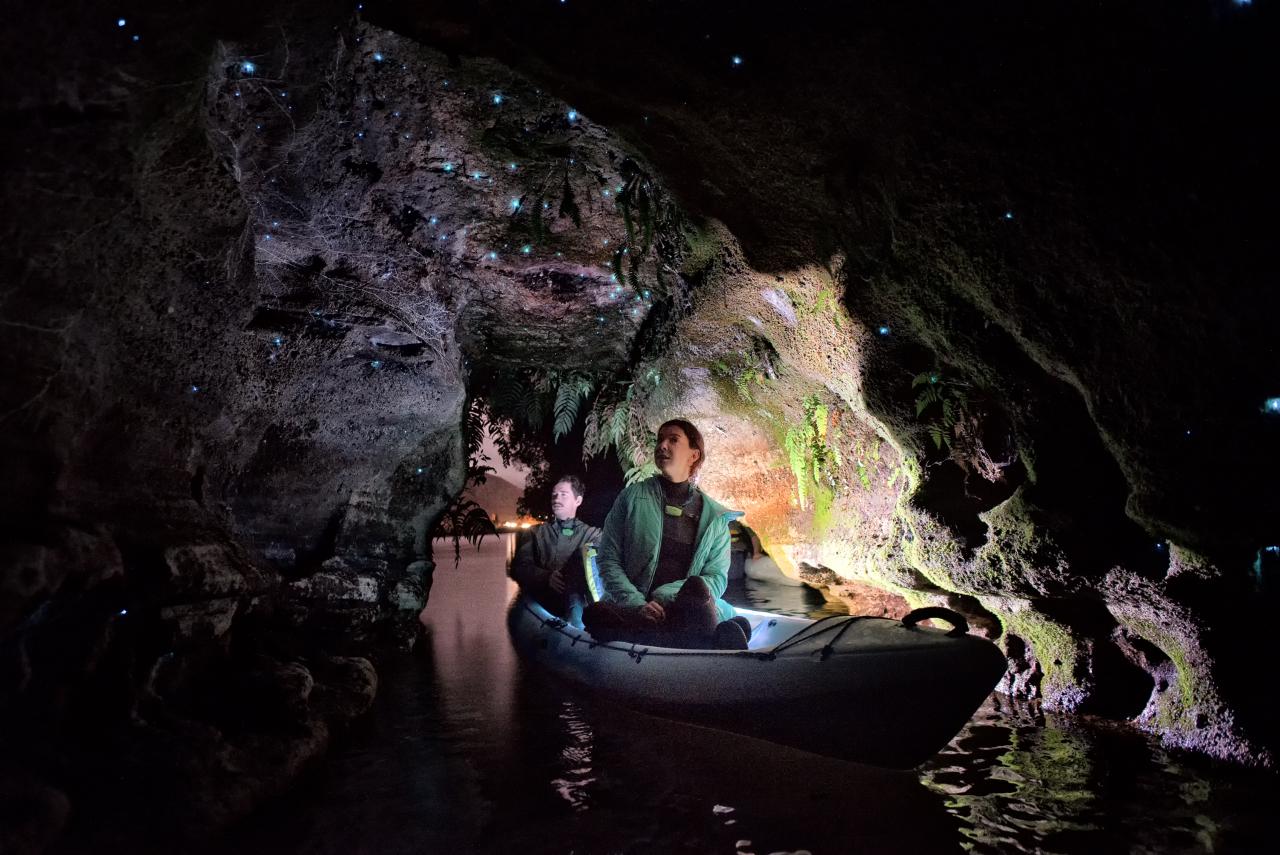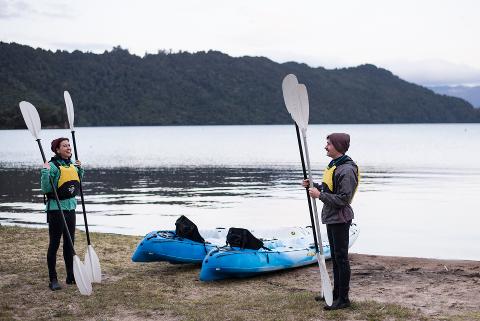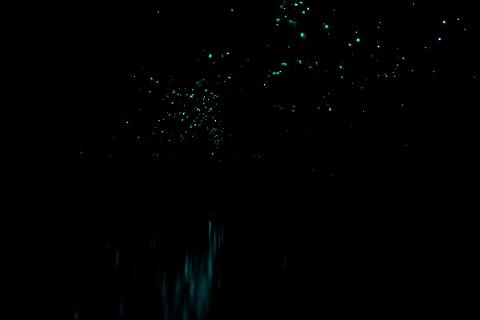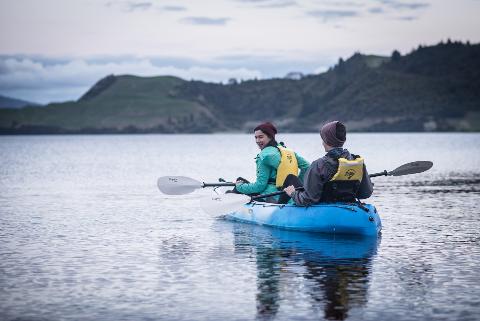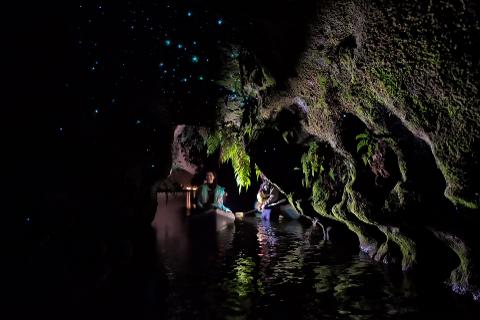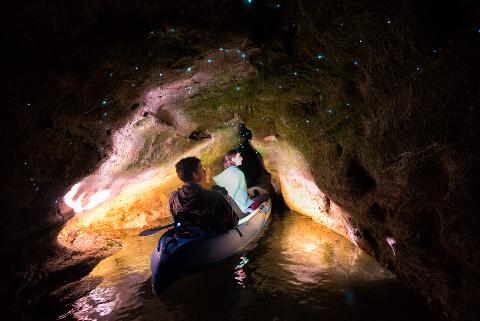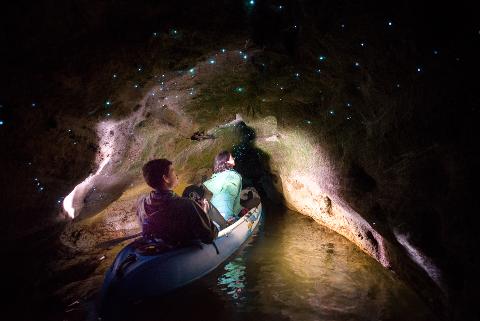 Duration: 150 Minutes (approx.)
Product code: PFKG0N
DETAILED DESCRIPTION OF THE ACTIVITY FROM START TO FINISH:
Arrive at our base on the shorelines of Lake Okareka as the sun is setting where you will meet your friendly and expert kayak guides and the other adventures joining your tour. Following the introductions you will gear-up and prepare for an epic night out with all necessary equipment provided. Your guide will then run through safety and basic kayak instruction before you take the helm on the water. Explore the shoreline and embrace the weather conditions of the evening as you follow your guide around the lake edge as night sets in. Once its dark, discover your adventurous side as your guide leads you inside small hidden caves home to galaxies of glow worms. Take ample time to enjoy the magical moments inside the caves before returning along your course in the dark. If it is a clear night the magic continues as the stars come out and the cloudy appearance of the milky-way fills the sky. Upon returning to the base you will feel like you have been in another world for the past few hours and will likely have made some new friends through the wonder of this experience.
HIGHLIGHTS:

Sunset/Dusk/Night Kayaking

Incredible Glow Worms

4 x Small Glow Worm Cave locations (weather and group ability dependent)

Star Gazing (if clear skies)

Only 15 minutes from Rotorua

Perfect for all ages (4 years and over)

Trip Advisor Certificate of Excellence Award
PICK-UP :
We provide a shuttle service from and to the Rotorua Information Centre at 1167 Fenton Street Rotorua or your Rotorua accommodation if it is located centrally in Rotorua. This can be selected as an "extra" when booking for an additional charge of $15 per person.
IMPORTANT: If you have not booked a pick up - you need to select "NO PICK-UP - Meet at Lake" on the booking form.

IMPORTANT: If no "extra" option for pick up is available when booking this means that pick-ups are full and you will need to meet us at the lake - You need to enter "NO-PICK - Meet at Lake" on the booking form.

AGE DEFINITION FOR PRICING:

In relation to the pricing of this tour adults are considered to be 13 years and older, children are 12 years and under
MORE INFORMATION ABOUT THE KAYAK GLOW WORM TOUR:

Booking is essential. We recommend booking in advance to secure your spot due to popularity as on the day bookings can miss out as we may be fully booked.
We recommend that families with children who have their own vehicle transport choose to meet at our base at the lake.
Allow between 2 to 2.5 hours for the experience if meeting at the lake or 2.5 - 3.0 hours for the round trip leaving from and returning to Rotorua if you have chosen the pick up option.
We will do our best to get in touch well in advance if the weather looks bad, unfortunately sometimes mother nature wins. If our regulations allow us to operate then we will operate.

A weight limit of 120kg applies
Suitable for all ages above 4 years old (inclusive).
All children (16 and under) must be supervised by a responsible adult (18 or over).