Astro Masterclass Workshop - Mt Cook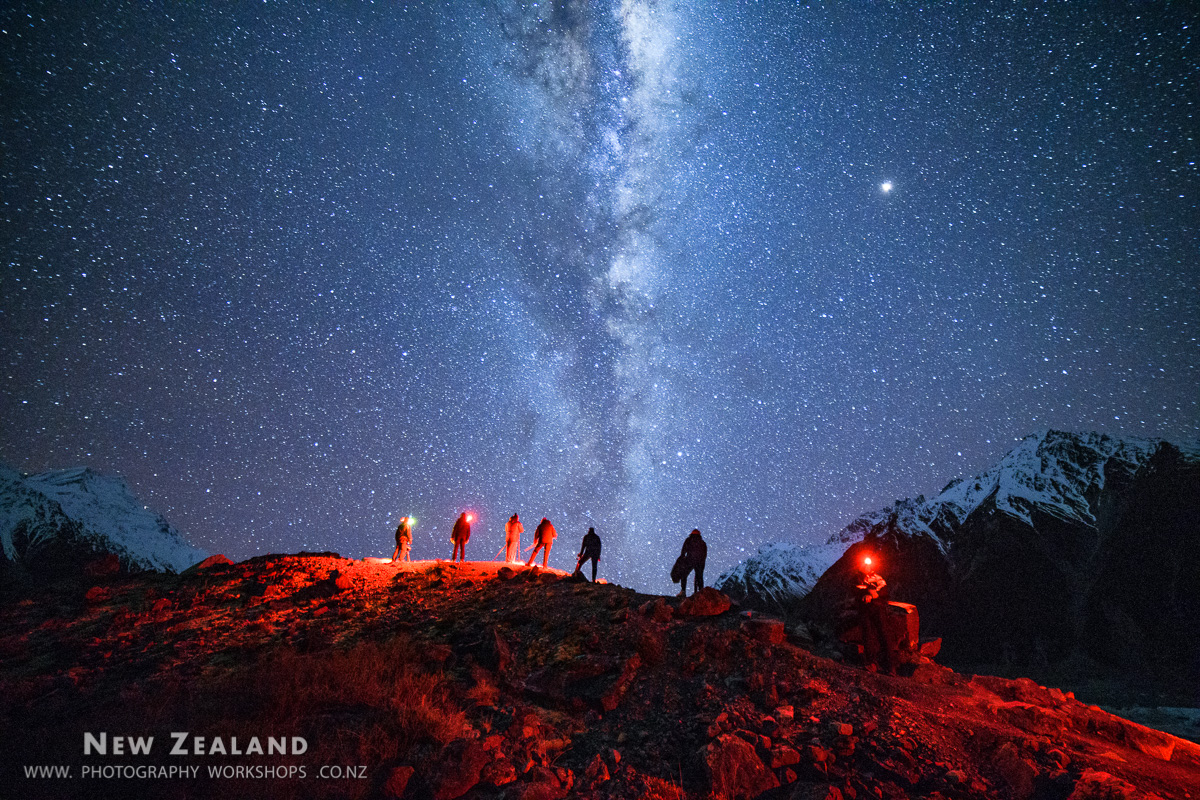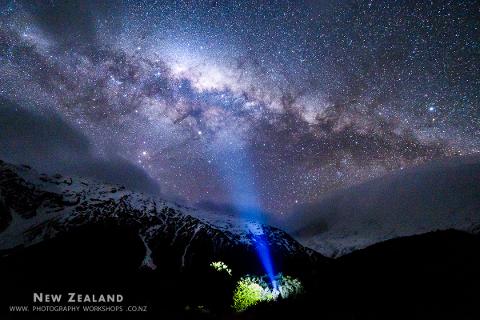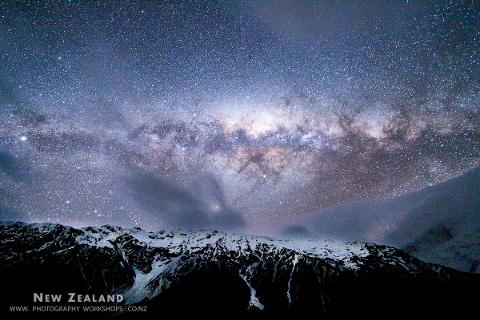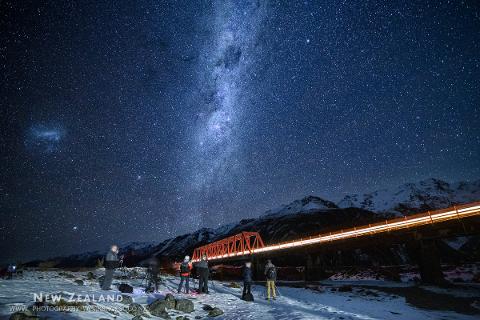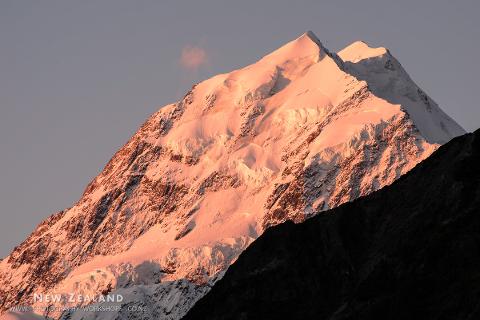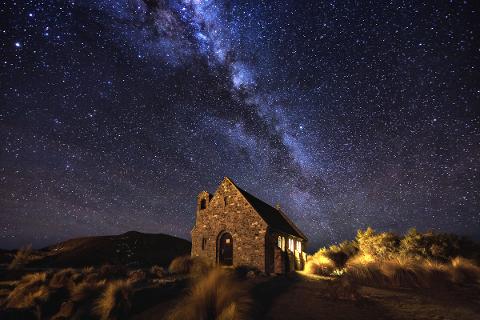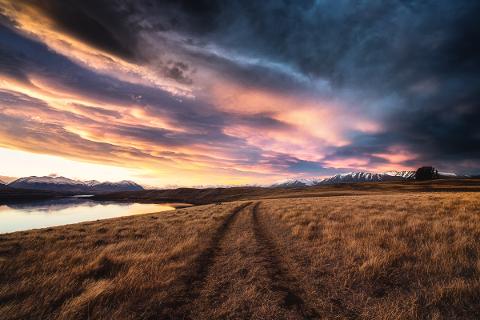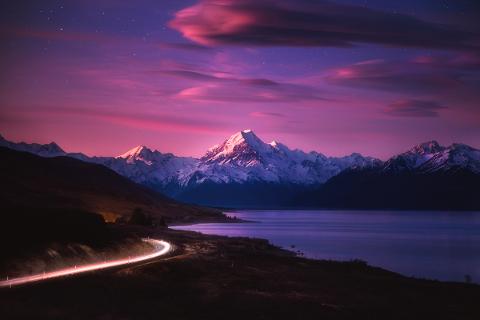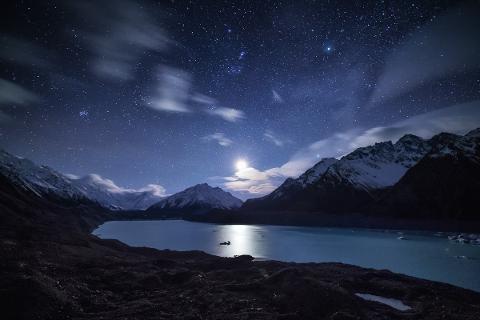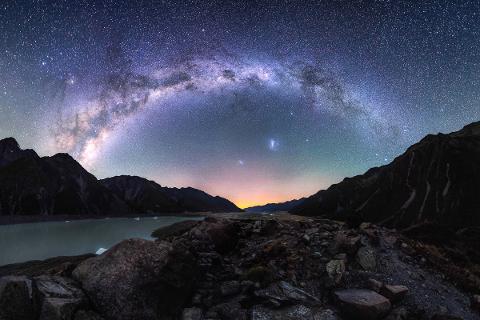 Duration: 4 Days (approx.)
Location: Twizel 7901
Product code: 4-Astro
Our Astro Masterclass Workshop is based at Mt Cook village within the Aoraki Mackenzie International Dark Sky Reserve, one of the world's best areas for viewing the night sky. Under the expert guidance of astrophotographers Glen Howey and Joel Staveley, this workshop is designed to extend your skills in both Astro and time-lapse photography. The workshop dates have been selected to ensure a new moon and winter offers the best conditions for astrophotography. During the workshop, we will also visit a private observatory, to learn more about the night sky and photograph the constellations.
Capture to Print Masterclass Workshop: Our Astro Masterclass offers a mixture of both tuition and post-processing sessions to help you create some stunning photographs of the night sky. The workshop concludes with printing two of your best images as 16x22" fine art prints.

LEARN
Astrophotography & Processing

Timelapse Photography & Workflow

Panoramic Photography & Stitching
EXPERIENCE
Aoraki Dark Sky Reserve

The Hermitage Hotel

Private Night Sky Observatory
ITINERARY
Day 1
We will pick you up early from Queenstown airport/hotel, or you can meet us in Mt Cook at lunchtime. After assembling in our conference room at the Hermitage Hotel, we will run through an programme of advanced camera setup for astrophotography, also covering workflows on panoramic and timelapse photography. In the evening, we will head out for our first sunset and nighttime shoot in the Dark Sky Reserve in Aoraki/Mount Cook National Park.

Day 2
We will spend today exploring Aoraki/Mount Cook National Park. The day will be alternating between locations in the park and covering and doing some timelapse and panoramic photography. We will have dinner at Mt Cook village, heading out after dinner to capture the Milky Way above the Southern Alps and maybe a stop for some light painting before a late return to our hotel.

Day 3
We will spend this morning in the hotel conference room to offer some group critique of the photographs from the last days, coving in-depth post-production to bring out the best in your Astro images, and a tutorial on making a timelapse sequence. This afternoon we will venture further afield to explore more of the beautiful Mackenzie Country, including Lake Ohau's shores and Lake Pukaki. We will visit a private observatory to learn more about the night sky and photograph the constellations.

Day 4
Depending on how late we stayed up last night, there might be an option for a sunrise shoot to capture some of the first morning light across the southern alps. We will help you process your two best images from the workshop and produce a finished 16x22" fine art print to take home. The workshop will finish after lunch today; we will return to Queenstown to meet with late afternoon flights.
INCLUDES