Bike Rental - 1 day or multiple rental days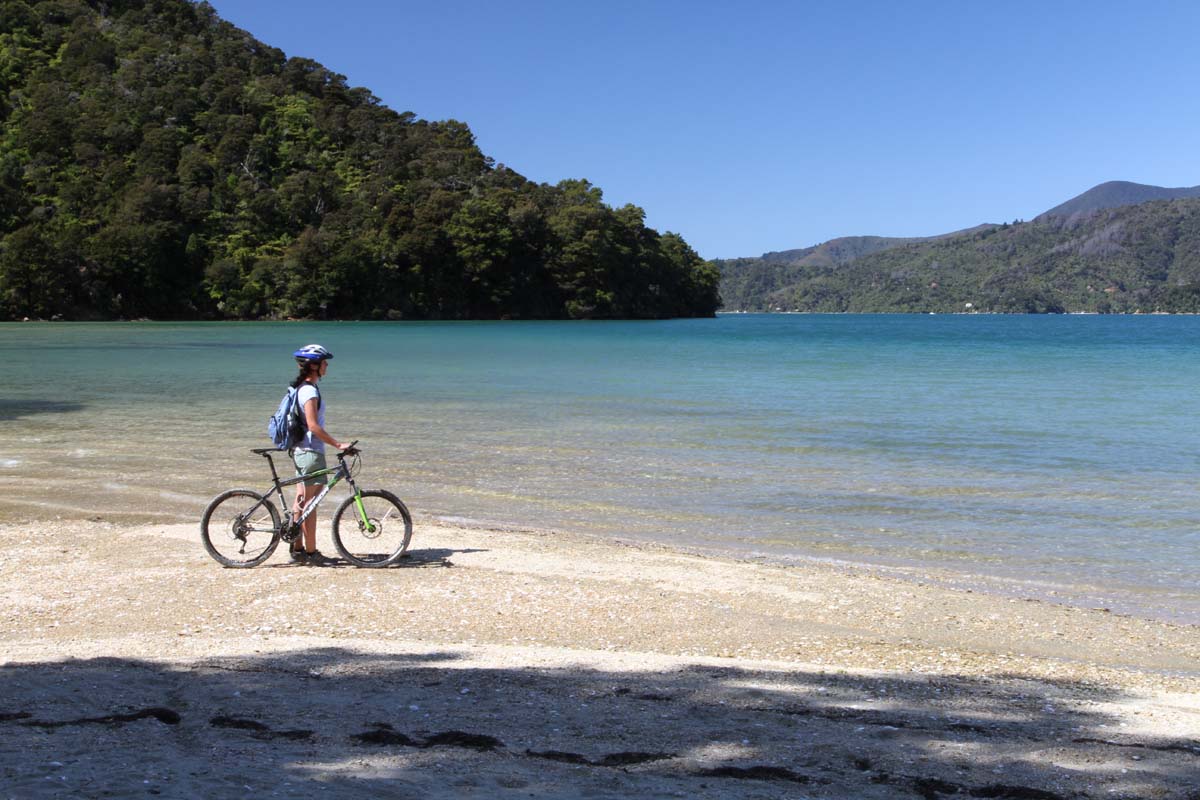 Location: Picton
Product code: BR
The Queen Charlotte Track is widely rated as the best single track in New Zealand and is one of this country's 23 Great Rides and there is little wonder why!
With its wide, benched surface, spectacular views, native bush and, in parts, technical difficulty, the track offers bikers an exhilarating challenge. And, of course, you don't have to carry a heavy pack as while you ride from place to place, one of the many water taxi companies will transport this for you to your accommodation.
Its unique dual use enables both walkers and mountain bikers to co-exist - albeit by relying on courtesy from both parties. The surface of the track is mostly clay which makes for a hard and fast ride over the dry summer months but it can be tricky after rain and biking is not recommended at such times for your comfort and to protect the track from damage.
Parts of the track are suitable for less experienced bikers while others are recommended for those with a reasonable amount of technical experience. Whichever part of the track you tackle, rest assured a fantastic biking adventure awaits!
Wilderness Guides offer quality mountain bikes for hire - these are Kona bikes with front suspension, hard tail, disc brakes and are maintained daily. A helmet, repair kit and pump is also provided as part of your hire.
Contact us for more information on the best way to experience the track by mountain bike and we can help plan your visit, including accommodation bookings and water transport to and from the Queen Charlotte Track.
We also provide bikes for hire around the popular trails of Picton and can offer rental by the hour on request or for a half day. It's a great way to explore this pretty seaside village if your time is short!