KAYAK - Geothermal Kayak and Walk (Orakei Korako)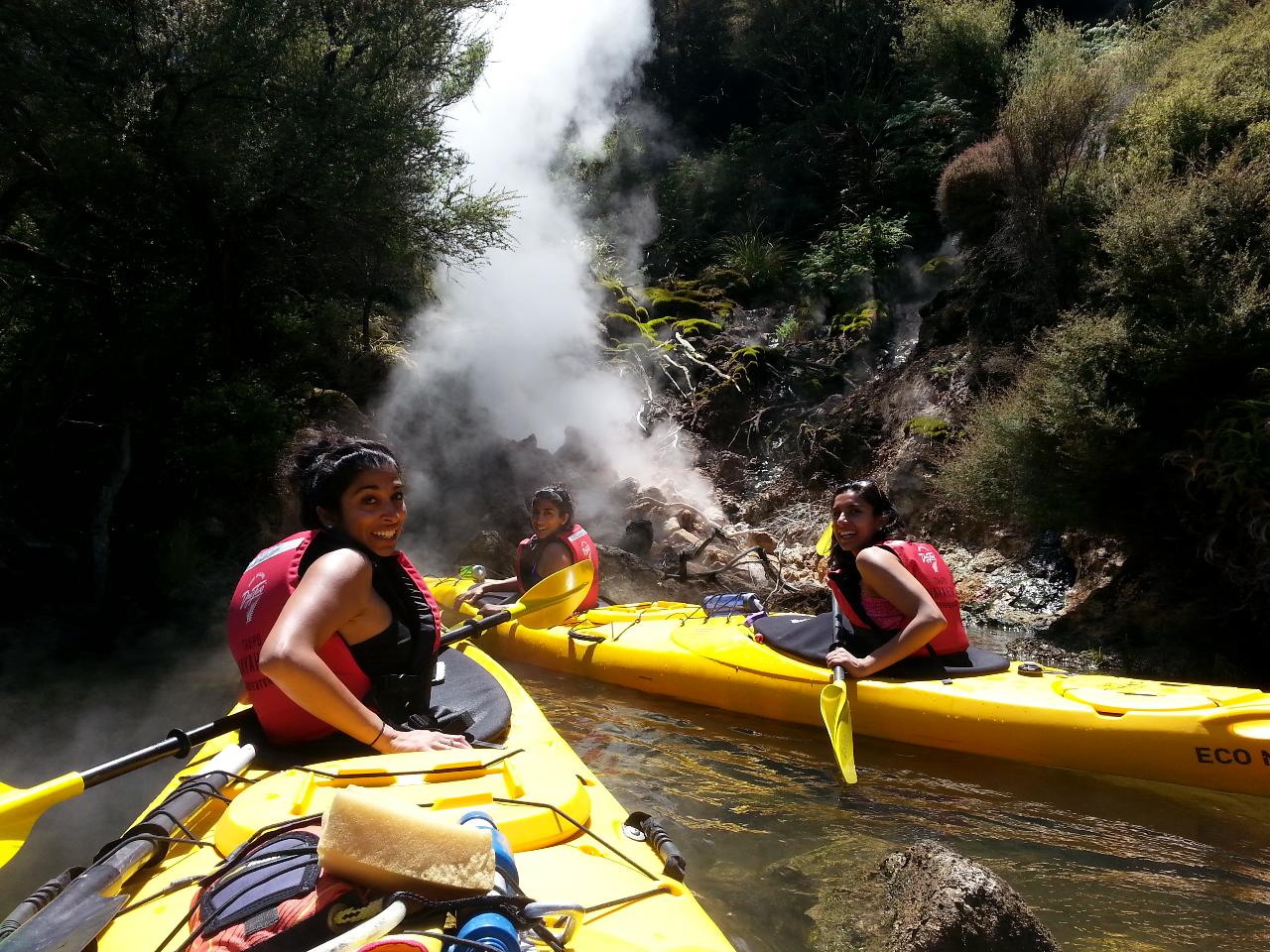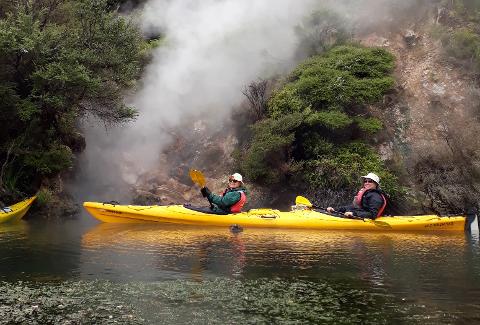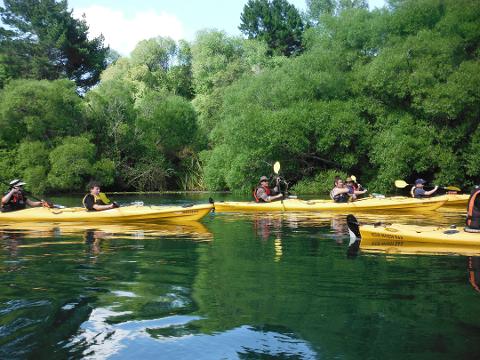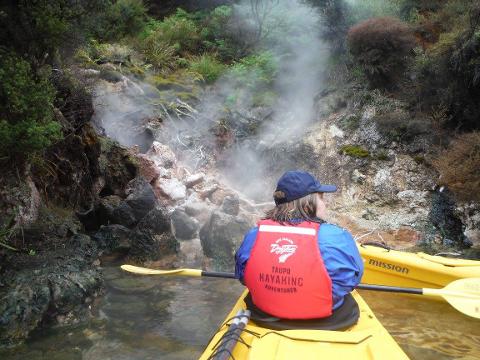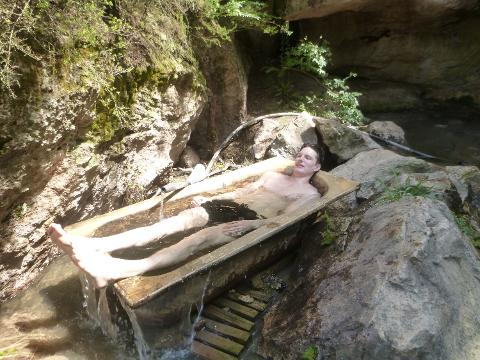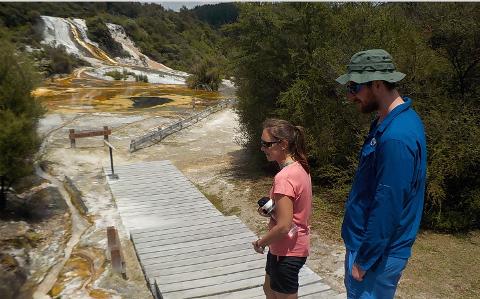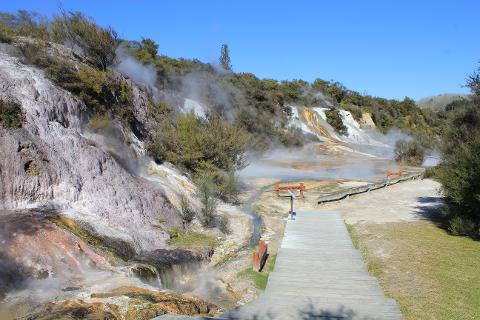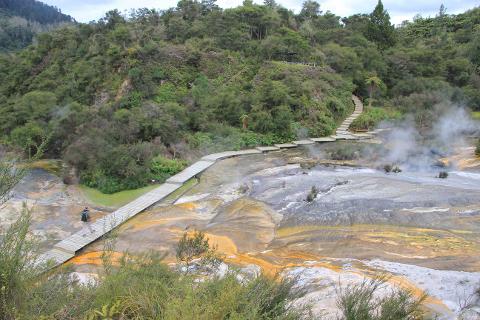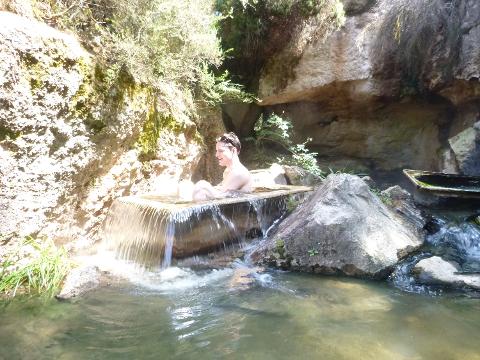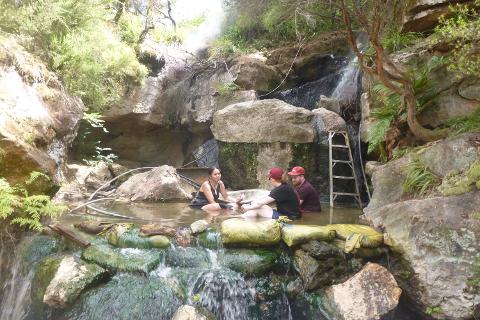 Duration: 5 Hours (approx.)
Location: Taupo, Acacia Bay
Product code: PCD0G6
Our Geothermal trip is without a doubt the best way to experience the spectacular scenery and the geothermal wonders of New Zealand up close via the Waikato River, New Zealand's largest river, down to the hidden valley of Orakei Korako Geothermal Park.
From our base in Acacia Bay, we will drive ½ an hour north to Tutukau Bridge where we will begin our kayak adventure. As we meander down the glassy waters of the gorge, you will get to explore the warmth of the thermal springs flowing out of the river underneath you and see interesting geothermal activity along the way. Watch out for mini geysers, mud pools and look out for the steam beds as we approach every corner through the gorge.
While taking in the beautiful scenery of willow forests, water meadows, clusters of water lilies and waterfalls towards the sides, you will also get to kayak past ducks, geese, swans, shags, tuis and other water birds. If we are lucky, you may even see an eagle fly past overhead.
You know when you are nearing Orakei Korako as the geothermal steam will be quite visible. If the timing is right, you might even see the main geyser go off (water bursting out of the rocks) from your kayaks. The surrounding waters are quite warm, keeping your butt and legs nice and toasty.
We will take a short break for refreshments before exploring Orakei Korako Geothermal Park. Take your time to walk around the hidden valley which features a volcanic world of gushing geysers, hot springs and bubbling mud pools and a hidden cave.
Your transport will then be waiting for you to take you back to base.
No experience is necessary as all our trips are guided and full instructions are given. Our double kayaks are safe and easy for everyone to use. Children under the age of 10 must be accompanied by an adult in our kayaks.
Allow approximately 5 - 5.5 hours (1-1.5 hour on water), and 1- 1.5 hours geothermal walk)
Tours include:
Full instruction
Top quality kayaking equipment
Refreshments & Lunch & includes option of café style coffee
Transport: On request only (if you do not have your own transport) – Pick up from/to Taupo CBD. Please call or email to arrange minimum at least 24 hours before tour commencement.

Time:
9am
Please arrive 15 minutes earlier than tour commence time.
Minimum 2 people


Base - Meeting Point:
Unit 2, 876 Acacia Bay Road, Acacia Bay, Taupo
Gear List:
Please arrive wearing the appropriate clothing and already have sunblock applied, so we can keep to tour time.