Cruise Ship Days Special - Pet Fish Cruise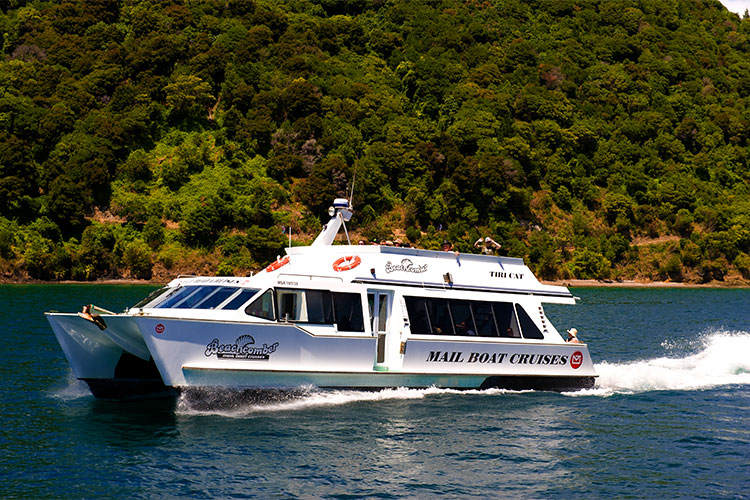 Duration: 90 Minutes (approx.)
Location: Picton
Product code: PDEESJ
Join our 1.5 hour Cruise from Picton,
this is the perfect cruise to get out and see the natural beauty of the Queen
Charlotte Sounds as well as visiting our local wildlife haven.
Crossing the main reach of the Queen
Charlotte Sounds will have you arriving at Double Cove, a sheltered haven of
holiday homes, cormorants and our famous pet fish. After having cruised around
the bay taking in some amazing water front properties and wild life nestled up
in the cove, together we feed the pet fish from the vessel, Herein, mullet and
Big Blue Cod are locals at feed time along with the birds that like to join in
the fun.
Departing Double Cove the Beachcomber
Cruises catamaran will take you on a cruise of discovery venturing into
Lochmara Bay, Onahau Bay and around the grove arm of the inner Queen Charlotte
Sound. The cruising area is surrounded by years of regenerating beach forest,
covering 15 nautical miles this cruise will allow you to see some of the best
of the Marlborough sounds in a limited timeframe.
Your friendly skipper will give a full
commentary and answer any questions along the way to ensure you take away the
best Marlborough has to offer
Your friendly skipper will give a full commentary and answer any questions along the way to ensure you take away the best Marlborough has to offer